La Forgia:
You are welcome!
In the heart of the charming Lazise, La Forgia's staff welcomes you. Here, in front of the lake, a few meters away from the pier, you will find the hospitality and friendliness of Michele, Pino and Cristina. The proximity to Verona, the Parks of Garda and the top of the Baldo will allow you to enjoy a pleasant stay of leisure or work, in a comfortable and fulfilling atmosphere. La Forgia, the ideal starting point for a pleasant one stay on Garda Lake.
Book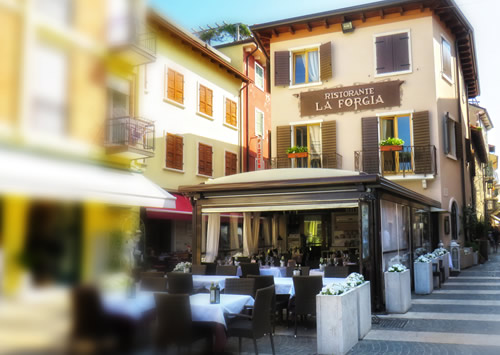 What we offer
pleasant moments
The restaurant, with its lake-view veranda, offers moments of pleasant intimacy. A rich menu inspired by the typical products of our territory: fish of the lake, but also of the sea, black truffle of Lessinia always elaborated with mastery and creativity in special recipes.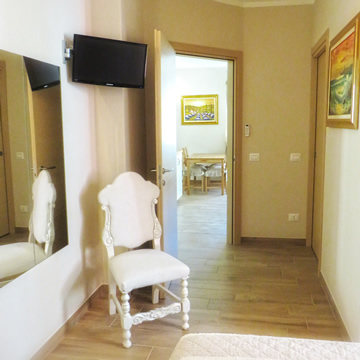 Forgia offers an accurate stay service at its brand new suites, located in the same old restaurant building in the heart of Lazise. Comfortable and well-kept, the rooms are all lake view and feature a truly complete facility.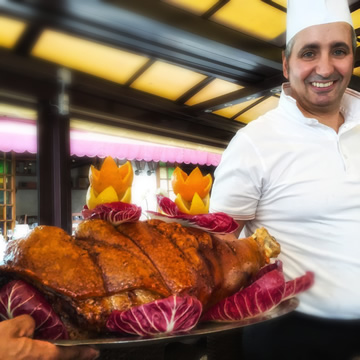 Pino, experienced lounge manager, Michele, First Chef in the kitchen and Cristina who runs the inn and suites will accompany you with sympathy and exquisite hospitality in your experience on our lake.
Excellent raw materials for quality and taste
As with Garda's culinary tradition, only with ingredients of the very first choice can be done authentic wonders for the palate. Michele and Pino have always chosen the best for their fish and meat creations every day. Then, with their passion and love for food and the great creativity and experience, they give birth to recipes with an unforgettable taste, rich in sight and palate. To enjoy them in front of a misty sunset directly on the shore of the lake is a unique and unforgettable moment, pampered by an attentive and refined service. They are emotions to try ...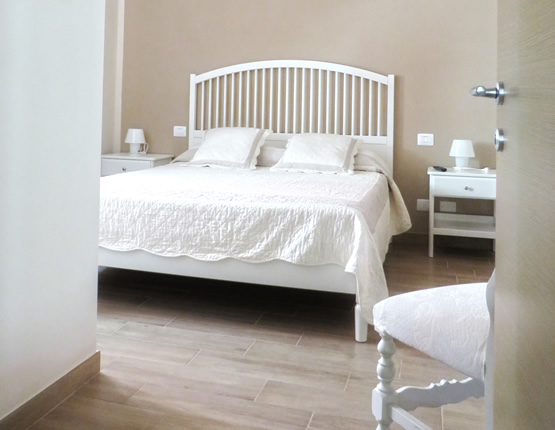 Comfortable suites
The newly renovated and shabby chic suites are simply adorable: you would never go home ... First, for the magnificent view: looking out onto the balcony or window and admiring the lake a few meters relaxes the view and senses. Secondly, the comfort and the space offered: a large sitting area with sofa bed, table and wall units, a large double bedroom with a spacious shower room, always the perfect climate thanks to the air conditioning with heat pump, satellite TV, Nespresso machine and much more. Ideal for families, even with small dog dogs ...
Contact us and live an unique experience of taste and hospitality!